Straub Brewery Wins Silver Medal at Best of Craft 2018 for Ancient Alt
Bend, OR – January 30th, 2018,During the weekend of January 26-28th, professional brewers and judges descended upon the picturesque beer/ski town of Bend, Oregon to judge over 2,000 entries into the 2018 Best of Craft Beer Awards competition. Breweries of all sizes, from nearly every state in the union, as well as  Columbia, Canada, and Belgium, sent over 10,000 containers of their finest product for evaluation based on a combined 156 specific beer styles.
Judging took place in five sessions over a 3-day period by nearly 80 of the finest West Coast judges. They awarded 245 gold, silver, and bronze medals to 152 brewery locations in a total of 86 categories.
" It is awesome that our Ancient Alt Altbier won silver at the Best of Craft Awards Competition. We don't brew beer for the recognition, but it's definitely gratifying. "said Straub Brewmaster, Vince Assetta .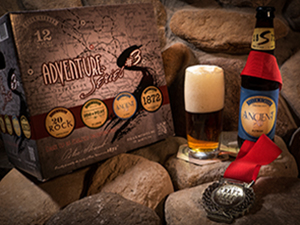 Straub Brewery Wins 2 Gold
&

1 Bronze Medal, Top 10 overall Medal Winners at the 2017 U.S. Open Beer Championship
Oxford, OH (July 10, 2017) – Breweries from Vermont to Vietnam sent in more than 6,000 beers representing over 100 different styles for the 2017 U.S. Open Beer Championship, which announced winners today. The competition includes professional breweries and award-winning home-brewers, with judges from England, Canada and the United States. Straub American Light Lager and Wild*Boy Hopped Lager both won Gold in the categories of "American Light" and "American Imperial Pilsner" categories respectively; while Straub Boulder Bock (Maibock) received a Bronze medal in the "Bock" category.
Straub Brewery's 16-ounce Returnable
"

Pounder

"

Wins 2016

"

Leadership in Reusable Packaging

"

Award
November 10, 2016 – The Pennsylvania Resources
 Council (PRC) has honored Straub Brewery with the 2016 "Leadership in Reusable Packaging" Award for its popular 16-ounce returnable beer bottle, known to Straub fans as the Straub "Pounder."
The PRC presented Straub President and CEO William Brock with the award at the organization's annual Environmental Leadership Awards celebration on Thursday, November 10, at the Villanova Hotel and Conference Center. The other honorees included The Hershey Company, Granger Energy Services, and Radnor Township.
PRC's mission is to lead and promote individual and collective actions to preserve Pennsylvania's environmental resources for each generation. Our 2016 awardees have advanced PRC's mission through their leadership, innovation, and creative programs," said PRC Executive Director Bob Jondreau.
Straub Brewery is the last remaining brewery in the United States to still produce its beer in 16-ounce returnable bottles, known as "Pounders." The Brewery uses a traditional bottle washing machine to clean the returned glass bottles and prepare them for refilling. Also, heavy-duty, reusable cardboard cases and dividers enable the Brewery to minimize the amount of new packaging material. Straub Returnables are known to be an environmentally sustainable product, produced by an American Legacy Brewery™ in the PA Wilds™ region of the state. And through a new partnership with Owens-Illinois—the world's leading glass-packaging maker—which will launch in 2017, the Straub returnable bottle will endure for generations to come.
"This honor was a humbling surprise for us," said Straub President and CEO William Brock. "We are grateful for this accolade—which recognizes Straub's 145 years of commitment to artisanal brewing traditions and stewardship, and the vital role these attributes still play despite today's trendy and crowded craft beer markets—but we also see it in a much broader light as well: as motivation for not only our own pathway into the future, but as a blueprint for other breweries and industries to embrace in their own ways."
The PRC is Pennsylvania's oldest grassroots environmental organization. Since 1939, the organization has worked to protect the Commonwealth's resources for future generations through environmental education, recycling, and waste diversion programs, anti-litter campaigns, and much more.
Straub Brewery Awarded Gold Medal at the 2016 U.S. Open Beer Championship
July 13, 2016 – Straub Brewery is pleased to announce that Straub American Lager was awarded Gold in the American Premium Lager category, and Straub American Light received Bronze for the American Light category at the 2016 International U.S. Open Beer Championship in Oxford, OH, on July 11, 2016. Straub American Lager and Light are the core beers produced by Straub Brewery, one of four remaining American Legacy Breweries™ in the country, and one of only a very few Craft Breweries that still produce these styles of sessionable American Lagers.
Breweries from around the world submitted nearly 5,000 beers representing over 90 different styles for the 2016 U.S. Open Beer Championship. This competition includes professional breweries and award-winning home-brewers. Judges from England, Canada, and the United States conducted the blind tasting.
Straub Brewery is honored and humbled to have participated in this contest alongside some of the best breweries in the world. Straub Brewery President and CEO William Brock thanked the Straub employees for their efforts: "The credit for this award goes to the entire Straub Team and in particular our brewers who demonstrate a Fiercely Independent™ passion day-in and day-out for both the beer they brew and the Straub customers who enjoy them".
Straub American Lager has been the Brewery's flagship beer since patriarch and founder Peter Straub first started brewing in St. Marys, PA, in 1872. Straub Light is the Brewery's low-calorie beer that was first introduced in 1987 and is the ultimate session beer at 3.2% ABV. Light is a customer favorite for its full flavor and smooth finish.
Brewmaster Vince Assetta said, "We are excited to have our flagship Straub American Lager and Straub Light selected as winners by the US Open Beer Judges. American Lagers are among the hardest beers to produce because the flavors are so subtle and need to be spot on. The popularity of these two beers have made Straub what it is today. A day doesn't go by when our brew team and I don't have one, or maybe even two of these classic beers." Assetta went on to say, " We welcome everyone to stop by Straub Brewery in St. Marys, Pennsylvania, to see our historic brewery and have a couple of Straub beers from the Eternal Tap™."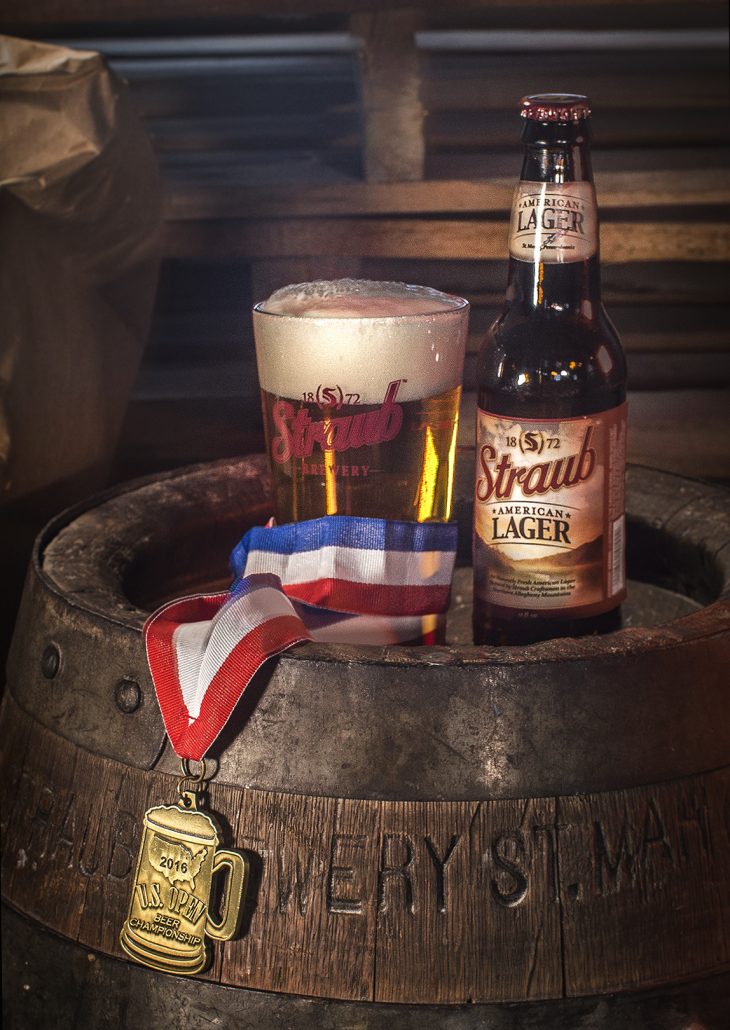 Straub Brewery's Kölsch Ale Wins Award at World Beer Cup℠
St. Marys, PA • May 12, 2016 – Pennsylvania's 144-year-old Straub Brewery was honored with a bronze award for its Straub Kölsch Ale in the "German-Style Koelsch" category at the 2016 World Beer Cup℠ – the most prestigious beer competition in the world that evaluates beers from all over the world and recognizes the most outstanding brewers and their beers. The awards ceremony was hosted by the Brewers Association as part of the 2016 Craft Brewers Conference, which was held at the Pennsylvania Convention Center in Philadelphia, Pennsylvania, from May 3 to 6, and attended by approximately 13,000 beer industry participants from around the world.
Straub Brewery's Kölsch Ale was one of an impressive overall field of 6,596 entries from 1,907 breweries in 55 countries. Regarded as the "Olympics of Beer Competitions," awards in the World Beer Cup℠ competition's 96 beer-style categories were selected by a panel of 253 beer judges from 31 countries. Straub Brewery competed against 74 other entries in the "German-Style Koelsch" category.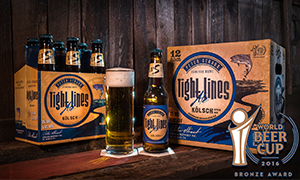 Straub Brewery Selected as Recipient of a National Beer Wholesalers Association
"

Brewer Partner of the Year

"

Award
St. Marys, PA (October 14, 2015) — Straub Brewery Inc. proudly accepted one of three "NBWA Brewer Partner of the Year Awards," during the National Beer Wholesalers Association (NBWA) 78th Annual Convention and Trade Show in Las Vegas, Nevada. S
traub's award focused on beer wholesaler relations and sales execution.
The third oldest family-owned and operated brewery in the United States, dating back to the 1870s, Straub Brewery produces approximately 40,000 barrels of beer a year and is located in North Central Pennsylvania — an area referred to as the "PA
Wilds". Now into its fifth generation of family leadership, this American Legacy Brewery is merging the quality and pioneering vision of the past with the current craft and artisanal brewing revolution.