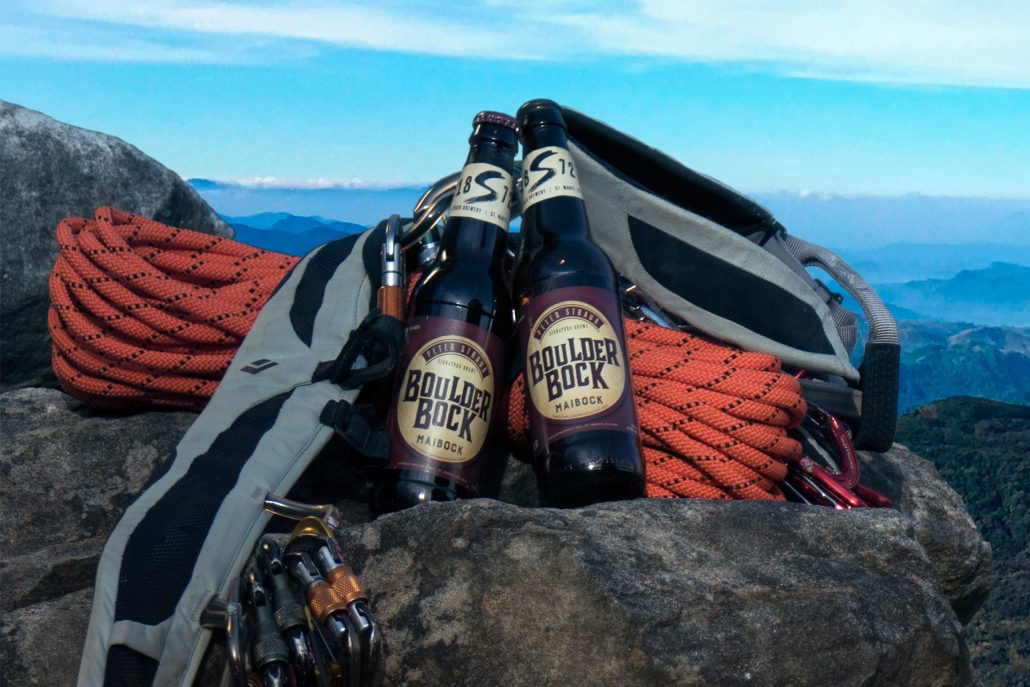 Boulder Bock Maibock – The Story Behind the Label
Brewed with a unique combination of German and American ingredients, this pale-colored bock lager is crafted with serious adventure seekers and beer drinkers in mind. Just like ascending one of the many vistas of the PA Wilds™, or navigating the single track at Jake's Rocks,  this brew will leave you wanting more!
Boulder Bock is a traditional Maibock style lager seasonal for the spring, so when snow melts and you find yourself enjoying the warmer weather be sure test out this beer.
Malt: German Pilsner, Munich & Vienna
Hops: Liberty and Mt. Hood
Yeast: North American Lager
Color: Gold
ABV: 6.9%
IBU's: 35
Color is pale amber
Rich malty sweetness balanced perfectly with mild hop bitterness with classic herbal and floral aromas