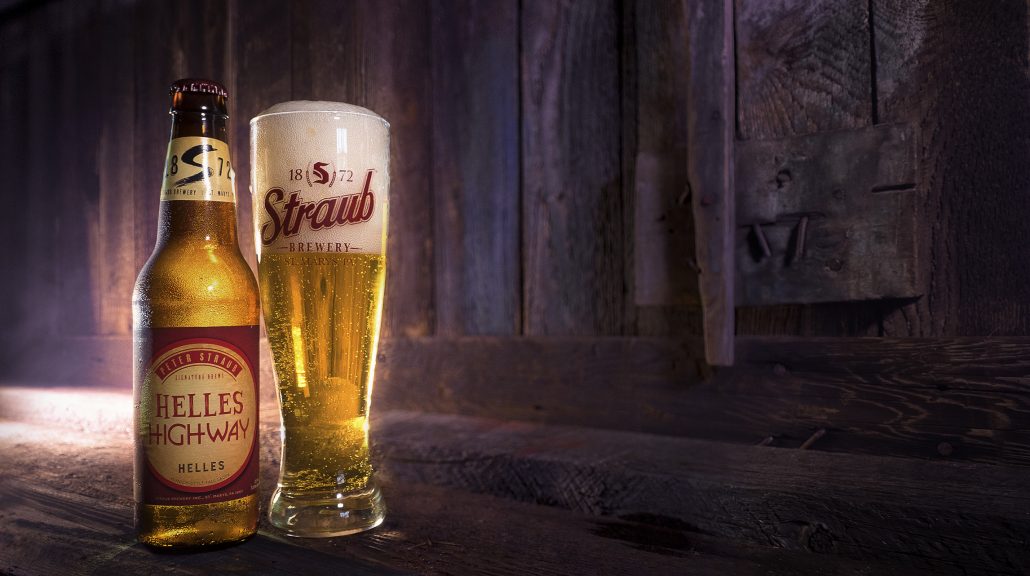 Helles Highway – The Story Behind the Label
Helles Highway is a traditional Munich-style pale lager. It's blonde color brings to mind warm sunny days and it's smooth subtle flavors are reminiscent of many of the rolling scenic by-ways throughout the PA Wilds™, like Quehanna Highway, Wykoff Run Road, Route 6, and Route 555.
Helles Highways' mild spice and floral hop aroma is balanced nicely with light toasty malt sweetness and will leave you anxiously waiting to reach your final destination to enjoy!
Malt: Pilsner Malt & Carapils
Hops: Perle, Tettnang, & Hallertauer
Yeast: North American Lager
Color: Pale Straw
ABV: 5.5%
IBU's: 20
Pours a light tan, lingering head of small tight bubbles
First taste provides a crisp and refreshing hop bitterness
Followed by a malty sweetness with some light toasty notes
Mild spice and floral hop aroma
Overall impression provides a classic lager beer flavor and experience