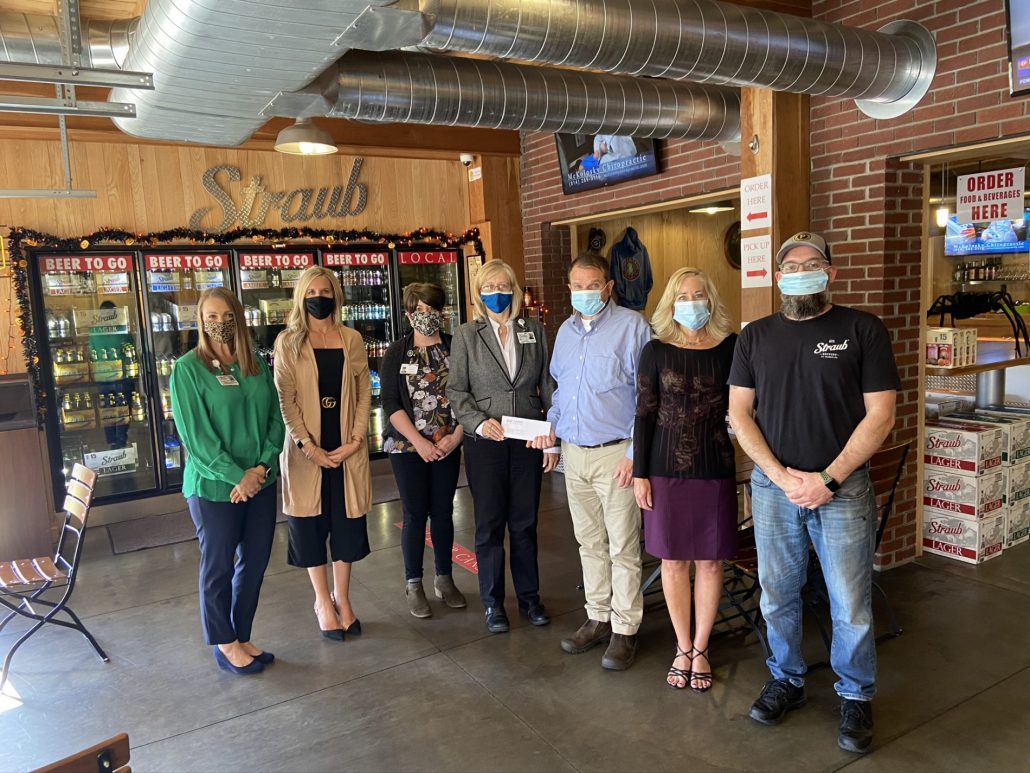 St. Marys, PA (October 2020) – Straub Brewery is pleased to announce that proceeds from the commemorative "Straub Salute" label raised $1,000, which was recently donated to Penn Highlands
Community Nurses. Said Cheryl Mitchell, PH Community Nurses service line director: "Penn Highlands Community Nurses appreciates this donation from Straub Brewery. We are proud to
stand with our community partners and businesses to provide essential healthcare services to our friends, neighbors, and families in these challenging times. PHCN continues to provide high quality, safe home health, hospice, and private home care services in 15 counties across Central Pennsylvania." Added Penn Highlands Elk president, Brad Chapman: "We give much thanks to Straub Brewery for their continued commitment and support to the local community and their donation to Penn Highlands Community Nurses." "Straub Salute" was a commemorative label paying tribute to those frontline workers who put their lives and their families' lives at risk during the COVID-19 pandemic. The intent of this
commemorative label was to serve as reminder of the 2020 COVID-19 pandemic, and how it significantly impacted our families, communities and businesses. The label is also Straub's way of
honoring the sacrifices made by our first responders, who at great risk continued to ensure the safety and wellbeing of the residents of Elk County throughout the pandemic.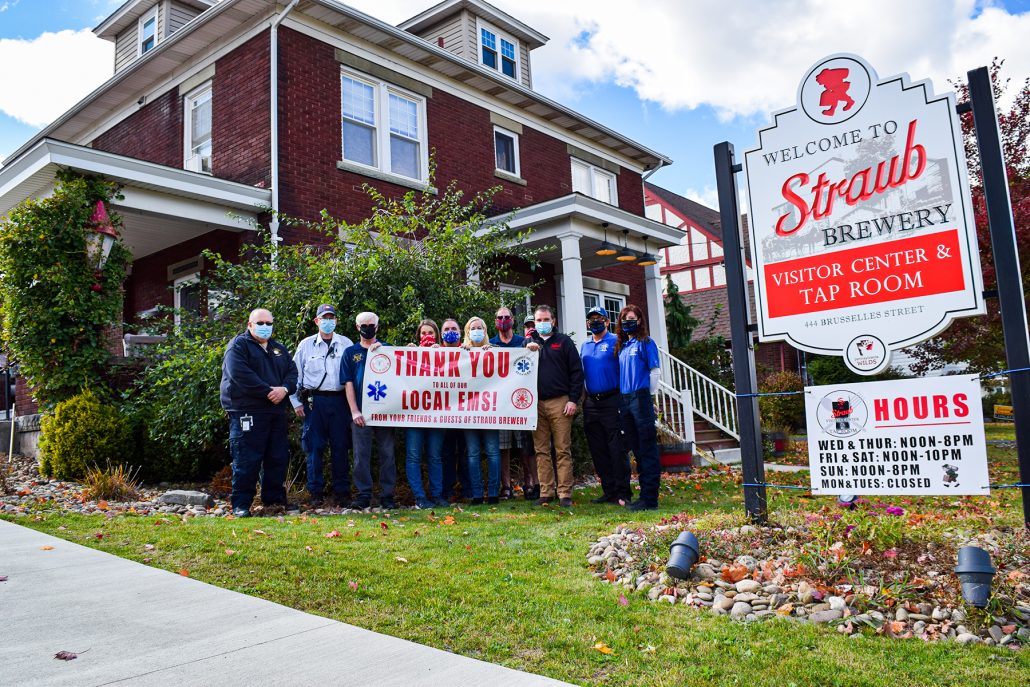 St. Marys, PA (October 2020) – Straub Brewery was fortunate enough to present monies gathered from our Oktoberfest Event and Donation Drive to our local EMS groups. Crystal Fire Department, St.Marys Ambulance Services, Elkland Search & Rescue, and Elk County EMS. Thank you to everyone who contributed. Your efforts will be put to great use from these fine individuals who keep us safe.