CLASSIC AMERICAN LAGERS
AVAILABLE YEAR-ROUND IN 12 oz. 24 LOOSE BOTTLES, 6-PACKS, 12 oz. CANS, 1/2 BBLS, 1/4 BBLS, & 1/8 BBLS




Straub American Lager
Malt: Domestic 6-Row and Caramel
Hops: Apollo
Yeast: North American Lager
Color: Gold
ABV: 4.1%
IBU: 8
Calories: 132
Carbs: 10.5 grams
Straub American Lager
Malt: Domestic 6-Row and Caramel
Hops: Apollo
Yeast: North American Lager
Color: Gold
ABV: 4.1%
IBU: 8
Calories: 132
Carbs: 10.5 grams
Straub American Light
Malt: Domestic 6-Row
Hops: Apollo
Yeast: North American Lager
Color: Pale Yellow
ABV: 3.2%
IBU: 13
Calories: 96
Carbs: 7.6 grams
Straub American Amber
Malt: Domestic 6-Row, Caramel, & Black
Hops: Apollo
Yeast: North American Lager
Color: Amber
ABV: 4.1%
IBU: 8
Calories: 136
Carbs: 10.5 grams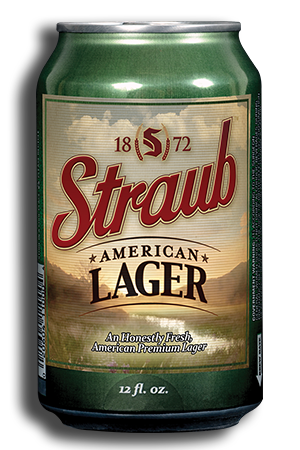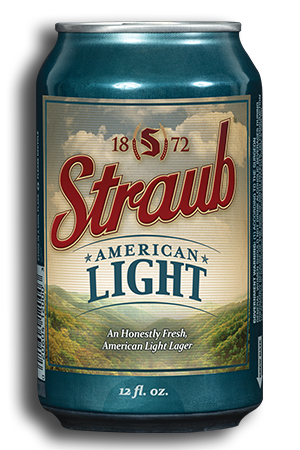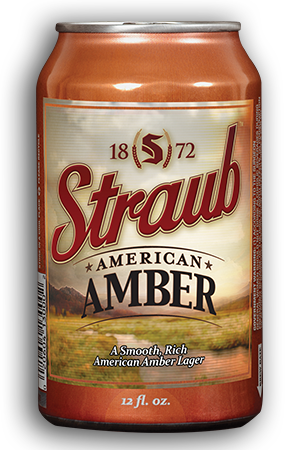 RETURNABLE PROGRAM
Straub Brewery is the last brewery in the country to offer Reusable Bottle and Packaging. Our Returnables are available at select Distributors across PA in Lager, Light, and Amber Styles. A $5 deposit is charged at the time of purchase and is redeemable upon return. It is with great pride we continue the tradition that started at Straub Brewery when we purchased our first bottling line equipment in 1946.
PETER STRAUB SIGNATURE BREWS SEASONAL RELEASE
AVAILABLE AUGUST – NOVEMBER IN 12PK BOTTLES, 6 PKS, 1/2 BBLS, & SIXTELS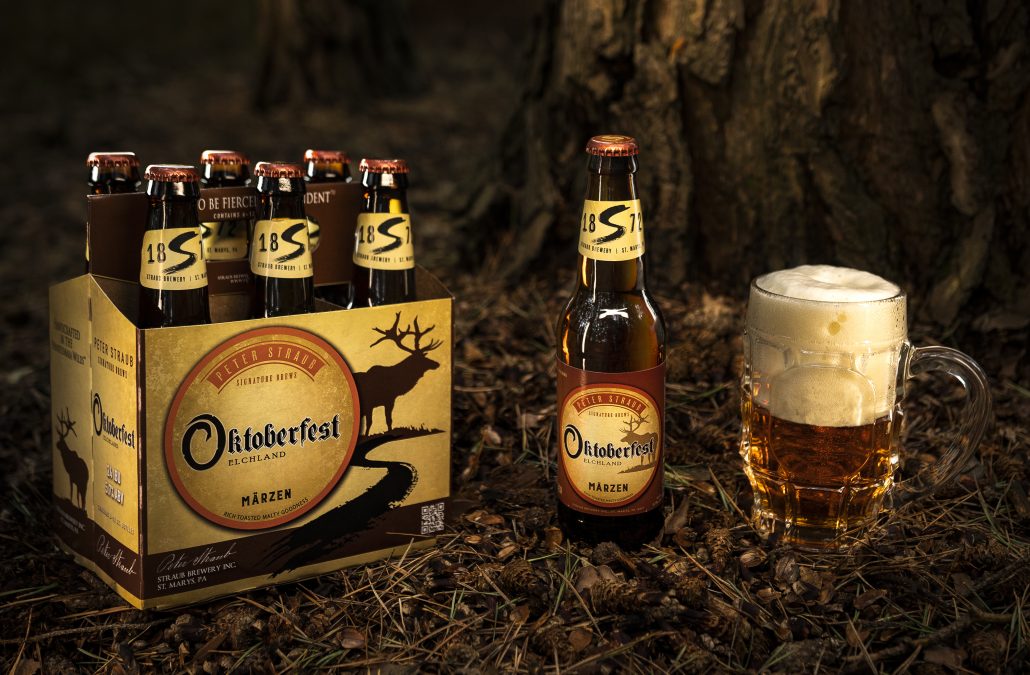 Oktoberfest Elchland Märzen Lager
Malt: German Pilsner, Munich, & Melanoidin
Hops: Tradition, Crystal, & Tettnang
Yeast: North American Lager
Color: Amber
ABV: 5.7%
IBU's: 24
PETER STRAUB SIGNATURE BREWS ADVENTURE SERIES
SEASONAL VARIETY PACK OF MORE AWARD-WINNING BEERS!