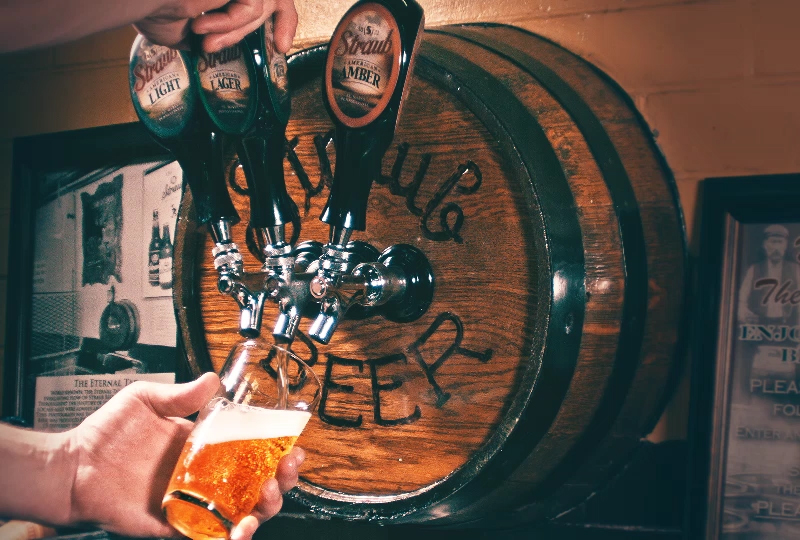 Flowing since 1872, The Eternal Tap is known the world over, for decanting an ever growing line up of handcrafted beers!
Often referred to as Pennsylvania's fountain of youth it has been a tradition of Straub Brewery since our founding days to offer our visitors a couple beers on the house!
Taste the all-natural, Honestly Fresh™ beer right from the source.
Limit 2 beers per visitor.
The Eternal Tap is open to the public ages 21 and older.
COVID-19 Tour Guidelines: Face masks must be worn on tour, unless while sampling beer. Social Distancing Guidelines apply at all times. If you are experiencing any symptoms of COVID-19 (Fever, Cough, or other symptoms). Please cancel your reservation.
You can always find our classic American Lagers at the Eternal Tap.
When you had your fill, stroll through to the Brewery Gift Shop. You can find all kinds of great souvenirs to remember your Straub experience!
Eternal Tap Rules
2 beers or 15 minutes
Children permitted with guardian
Must be 21 years or older to sample
Special accommodations can be made upon request